Physio.co.uk have a dedicated team of massage physiotherapists all with their own specialist areas. Find out more about our massage techniques and our services that we can provide to you. This section covers the following areas: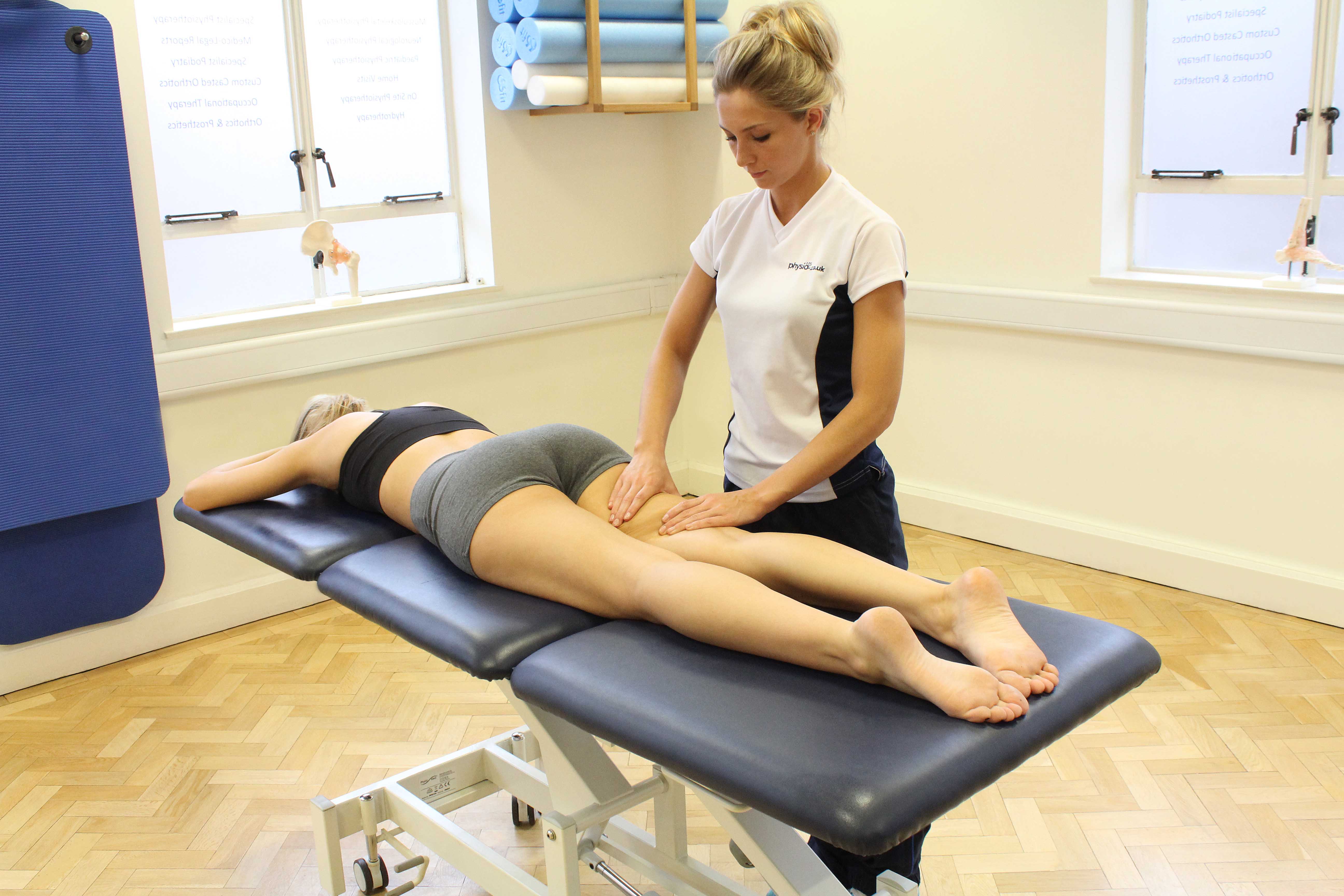 Above: Rolling massage technique applied by an experienced massage therapist
For more information on massages, or to book an appointment please call physio.co.uk today on 0330 088 7800. Alternatively, book an appointment online today.