If your doctor has diagnosed you with a musculoskeletal condition it can be difficult to absorb all the information you are provided during the consultation. Depending on the complexity of your case there will likely be questions you only think of later. Information provided in leaflets can often lack sufficient detail, whilst the internet has many research papers that are hard to follow, with complex medical terminology. You may also encounter conflicting advice or opinions from older outdated medical sites and research papers.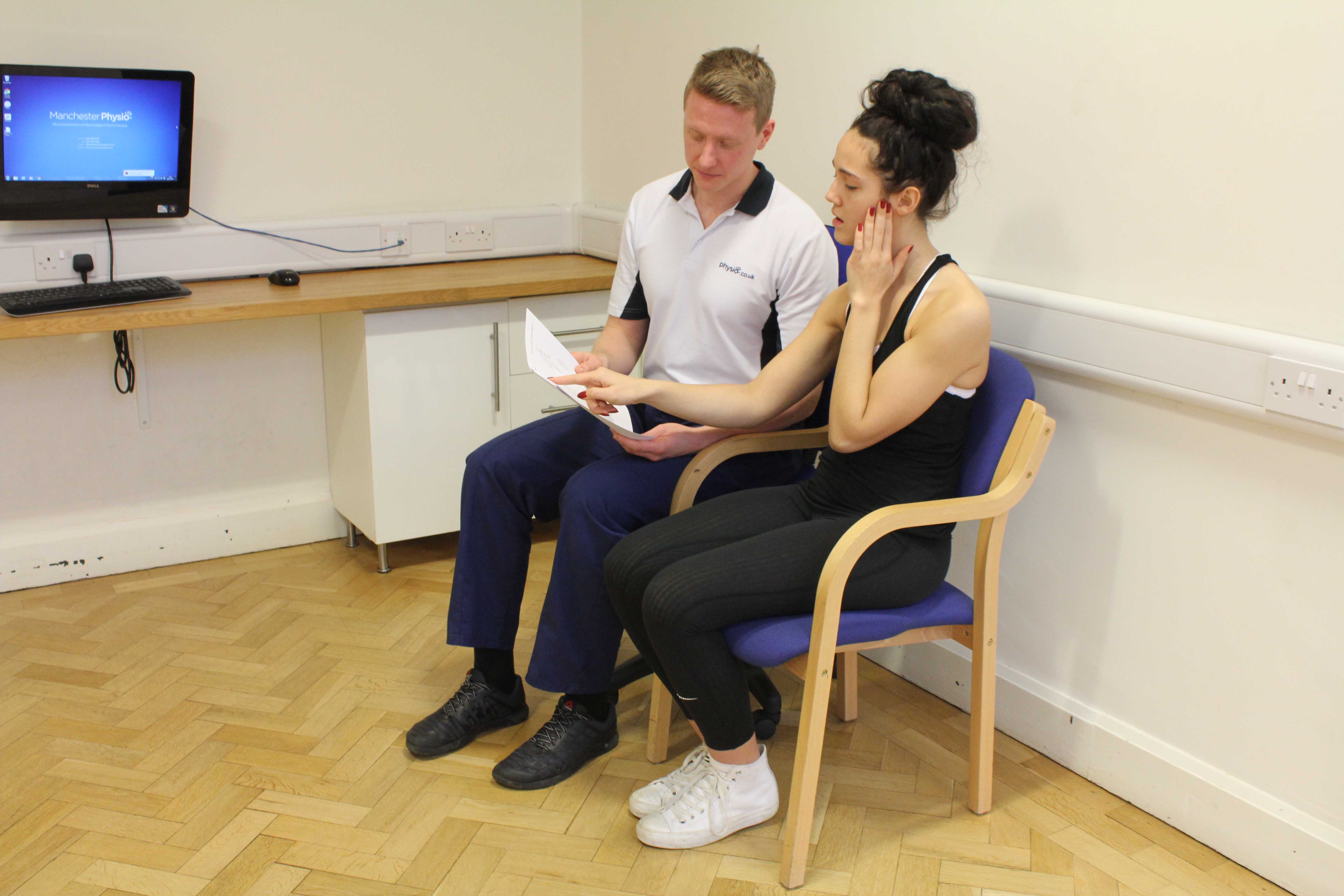 Above: Experienced physiotherapist supplying advice to the client about their condition
At Physio.co.uk our therapists receive regular in service training to keep them up to date whilst the latest clinical research and treatment techniques. With this detailed knowledge and years of practical experience in treating patients our therapists routinely explain conditions in easily accessible terms. They can also answer your questions on or around the topic of your condition, along with relating practical advice and tips that have worked for other clients.
We provide a confidential service and understand that these clinical issues may affect you personally with significant changes to your lifestyle. With that in mind there are no 'silly' questions and would encourage you to seek clarification about any concerns you may have regarding your condition, treatment and other available support services.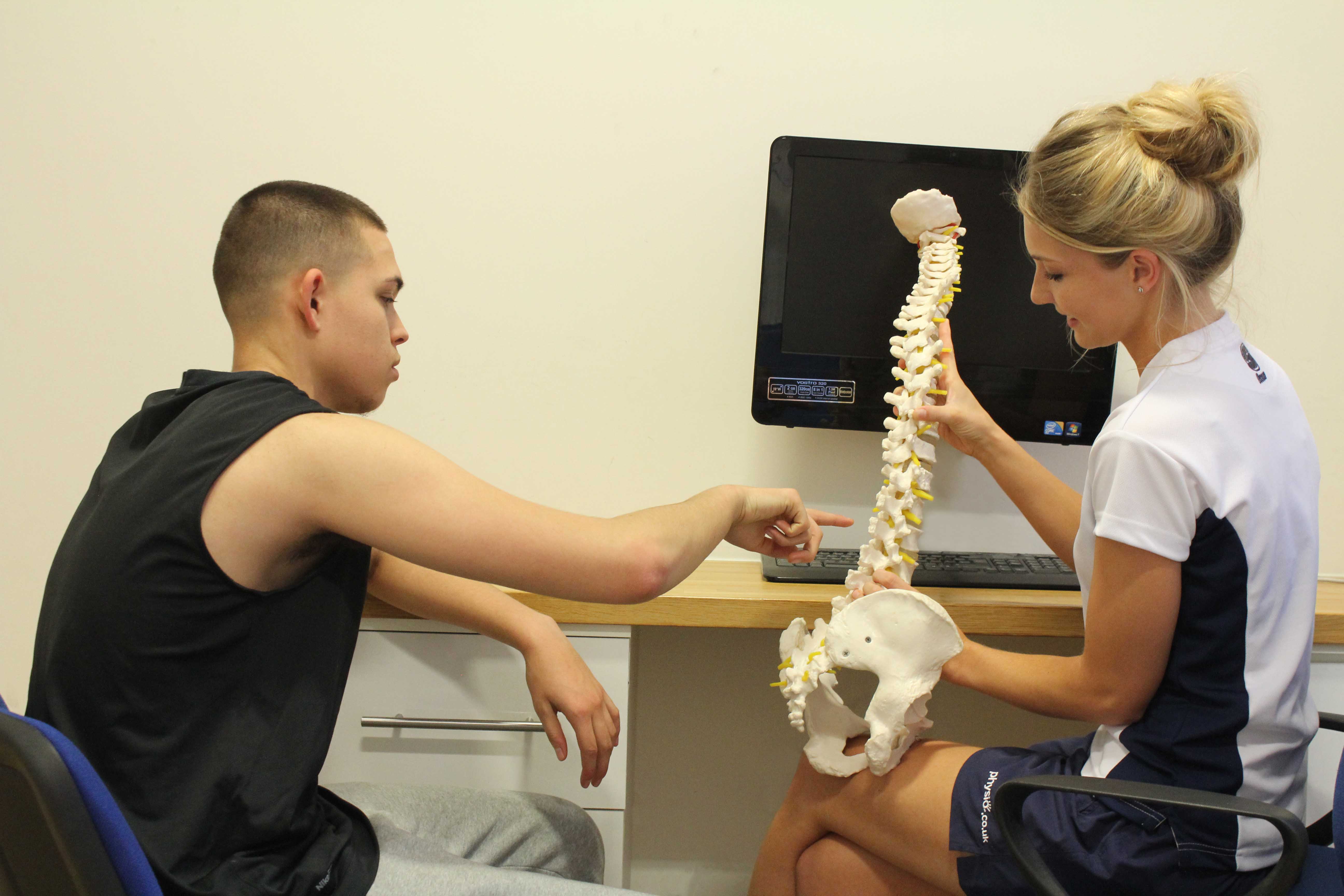 Above: Explaination of the clients condition provided by an experienced therapist
Every client benefits from a greater understanding or their condition, from understanding how treatment will aid their recovery to understanding how to avoid re-injury in the future. People with long term or chronic conditions often benefit the most from education about their conditions. Leading to better management of their symptoms, avoiding aggravating factors and dealing with acute flair ups.
Understanding your condition is important as it will leave you more positive and confident about your path to recovery. You will be better equipped to limit risk factors whilst maximising the benefits of the therapy you receive. On a practical level you be able to plan for the future and limit the effect the rehabilitation process has on your lifestyle. In this way many clients go on to become experts on their respective conditions.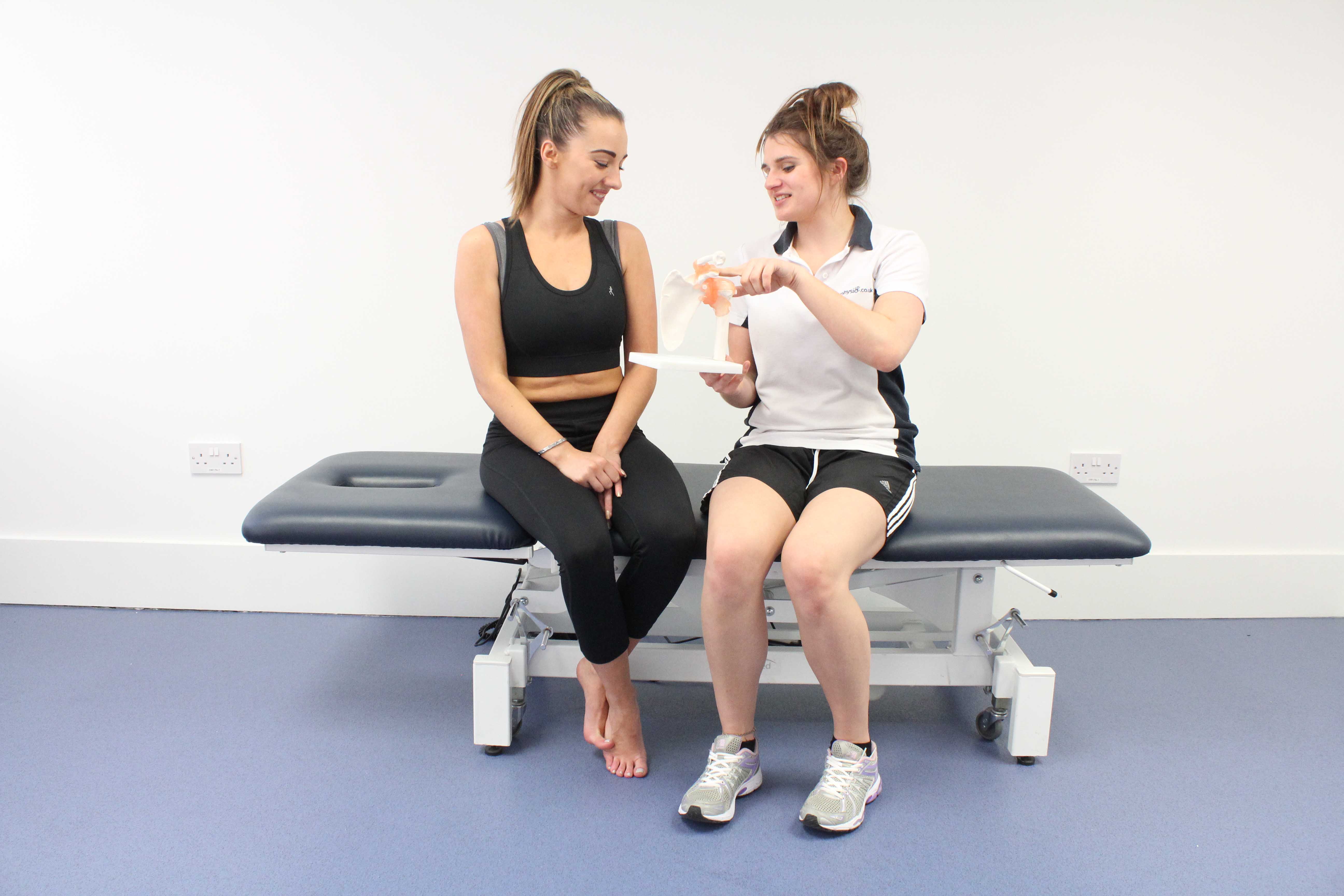 Above: Physiotherapist advising the client about their condition
For more information or advice about physiotherapy and your condition, or to book yourself an appointment, please contact us via email at office@physio.co.uk or call us on 0330 088 7800.