What is cancer?
Cancer is disease of the cells in the body that causes the cells to grow uncontrollably, develop abnormal sizes and shapes, damage their neighbour cells and ultimately spread to other parts of the body. There are many different types of cancer in children and the main ones include:
Leukaemia and Lymphomas – which occur in the tissues where white blood cells (which fight infection in the body) are formed, i.e. the bone marrow and lymphatic system. Acute lymphoblastic leukaemia is the most common type of leukaemia and affects white blood cells called lymphocytes. This causes fever, infection, fatigue, and pain in the bones or joints, sometimes causing a limp.
Brain tumour – is an abnormal growth of cells in the brain and can be benign or malignant. Malignant tumours are made up of cancerous cells which grow rapidly and invade surrounding tissue. Benign tumours are noncancerous which grow slower than malignant tumours. Depending on the area of the brain affected brain tumours may cause headaches, seizures, balance problems, muscle weakness, difficulty standing and walking and slurred speech.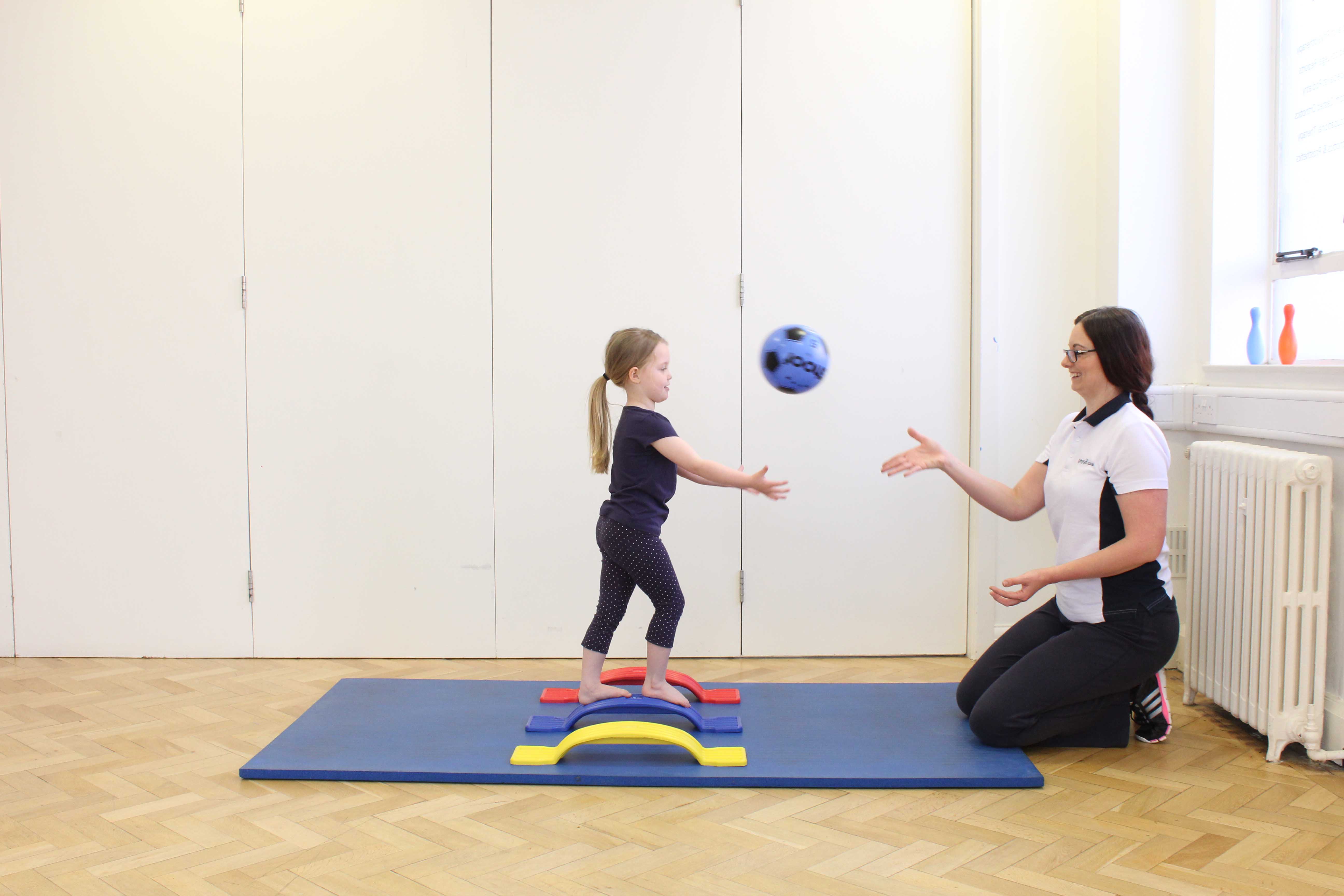 Above: Balance and co-ordination rehabilitation exercises assisted by a paediatric physiotherapist
Other less common cancers in children include:
Neuroblastoma - The disease originates in the adrenal gland in the kidneys other sites of sympathetic nervous tissue. The most common site is the abdomen but can also be found in the chest, neck, pelvis, or other sites.
Retinoblastoma is a rare tumour of the eye which develops in the cells of the retina.
Wilm's tumour is cancer of the kidney.
Osteosarcoma and Ewings sarcoma - is cancer of the bone.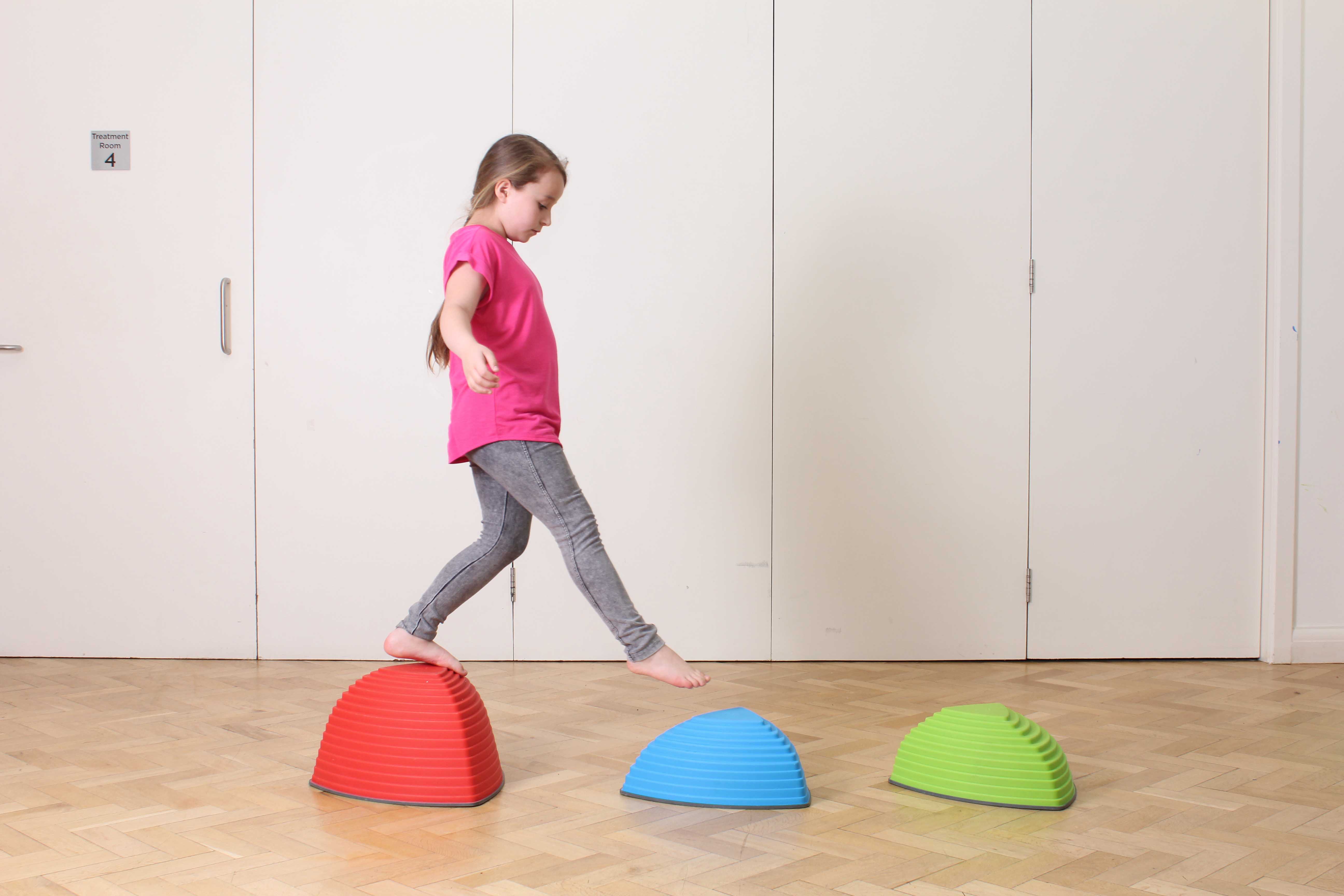 Above: Guiding rehabilitation exercises through play activities
Physiotherapy for childhood cancer
Physio.co.uk provide specialised and individualised physiotherapy treatment for children with different types of cancer. Every child with cancer is different so physiotherapy treatment will depend on your child's individual symptoms and needs. Physiotherapy treatment at Physio.co.uk will focus on maximising your child's physical potential by helping:
An initial assessment with one of our paediatric physiotherapists will look at you child's current movement,
muscle strength
,
range of movement
, posture and
balance
in order to develop a rehabilitation programme that is best for them. Treatment sessions will then be developed which may include:
Physiotherapy treatment at Physio.co.uk will be centred on meeting your child's needs in order that they get the most out of their treatment.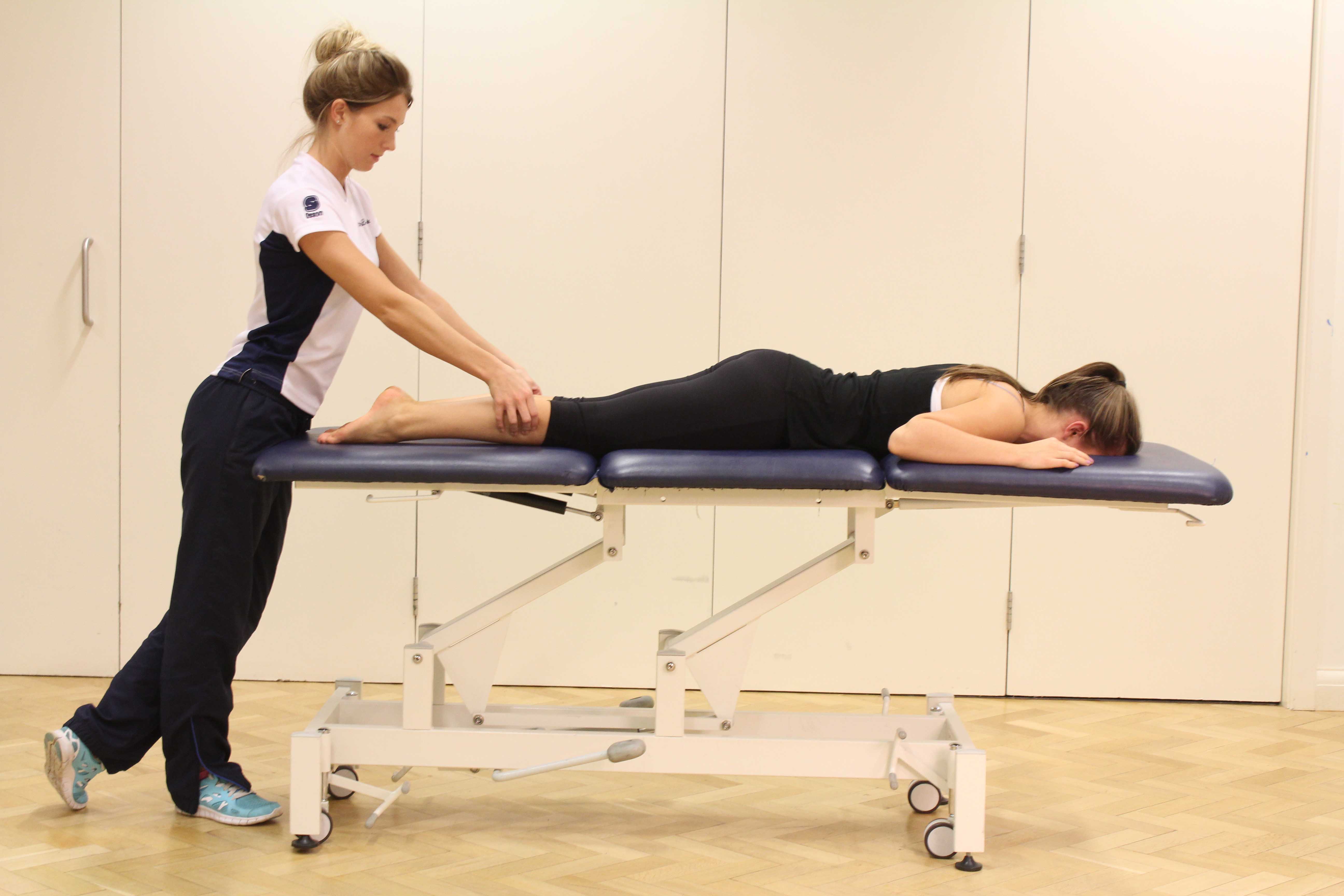 Above: Soft tissue massage and stretches to relieve pain and stiffness
To find out more information or to arrange an appointment please call
0330 088 7800
, or
book online
today!