Botulinum toxin (Botox) is a laboratory produced toxin which is injected into specific muscle groups by a trained specialist in order to paralyse them. By paralysing the muscles, they are unable to contract and move. This is useful for a wide range of cosmetic and medicinal purposes. Botox injections are becoming increasingly popular in the cosmetic treatment of frown lines and excessive sweating. Medically, Botox injections are used to treat muscle tightness in the upper and lower limb.
Muscle tightness or
spasticity
that is caused by a neurological condition can cause great
pain
and significantly reduce an individual's ability to carry out functional activities. Over time, a tight muscle
reduces the range of movement
available at the joint so that it is no longer able to straighten fully. Physiotherapy and Botox injections can help to reduce muscle tightness and increase
range of movement
. At Physio.co.uk our specialist neurological physiotherapists have valuable experience in both delivering the Botox injections and providing an intensive rehabilitation program after the injections to ensure optimal improvement.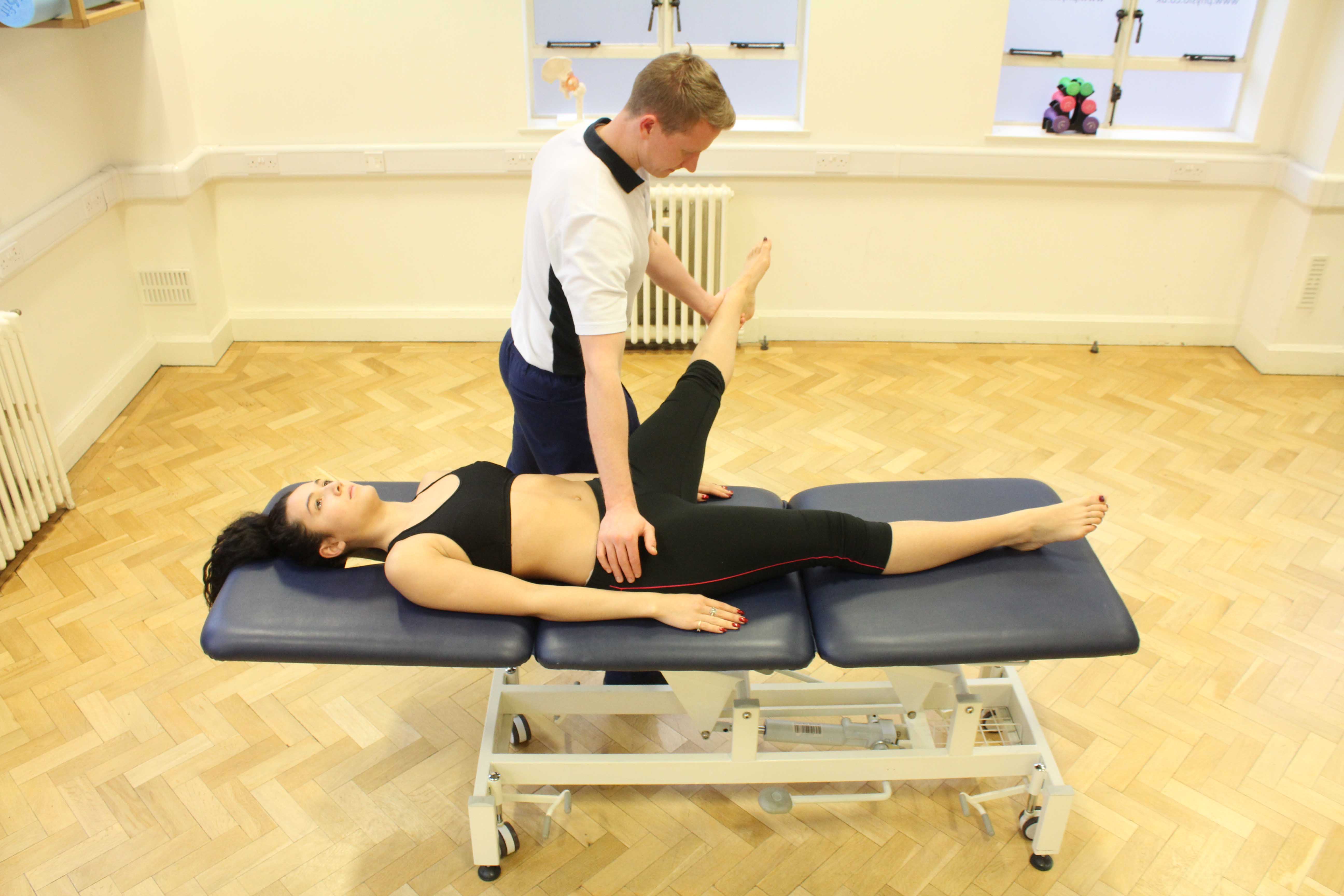 Above: Passive mobilisations and stretches of the hip and knee by a specilaist physiotherapist
For more information please follow the following links:
If you still have any outstanding queries from the information provided on our website and would like to find out more about Botox injection therapy then please phone us on
0330 088 7800
to speak to a neurological physiotherapist.