Cervical fusion
Cervical spinal fusion surgeryinvolves using abone graft to maintain the normal height of the disc space. A bone graft is a small piece of bone, which will help unite the vertebrae (bones) together. The bone will grow into and around the bone graft and incorporate the graft bone as its own and usually takes a few months for the vertebrae to completely fuse. Plates or screws may also be used to add stability to the spine. Cervical spinal fusions are often done to treat cervical instability due infection, tumours and trauma (including fractures or dislocations).
A cervical fusion is often done to:
Decrease pain, numbness and weakness
Increase space for the spinal cord and/or nerve roots
Increase stability and prevent the spine from falling into a collapsed deformity.
Physiotherapy before a cervical fusion
Exercise and regular activity provided by a physiotherapist before your surgery will maintain your general level of health and fitness and assist in your recovery.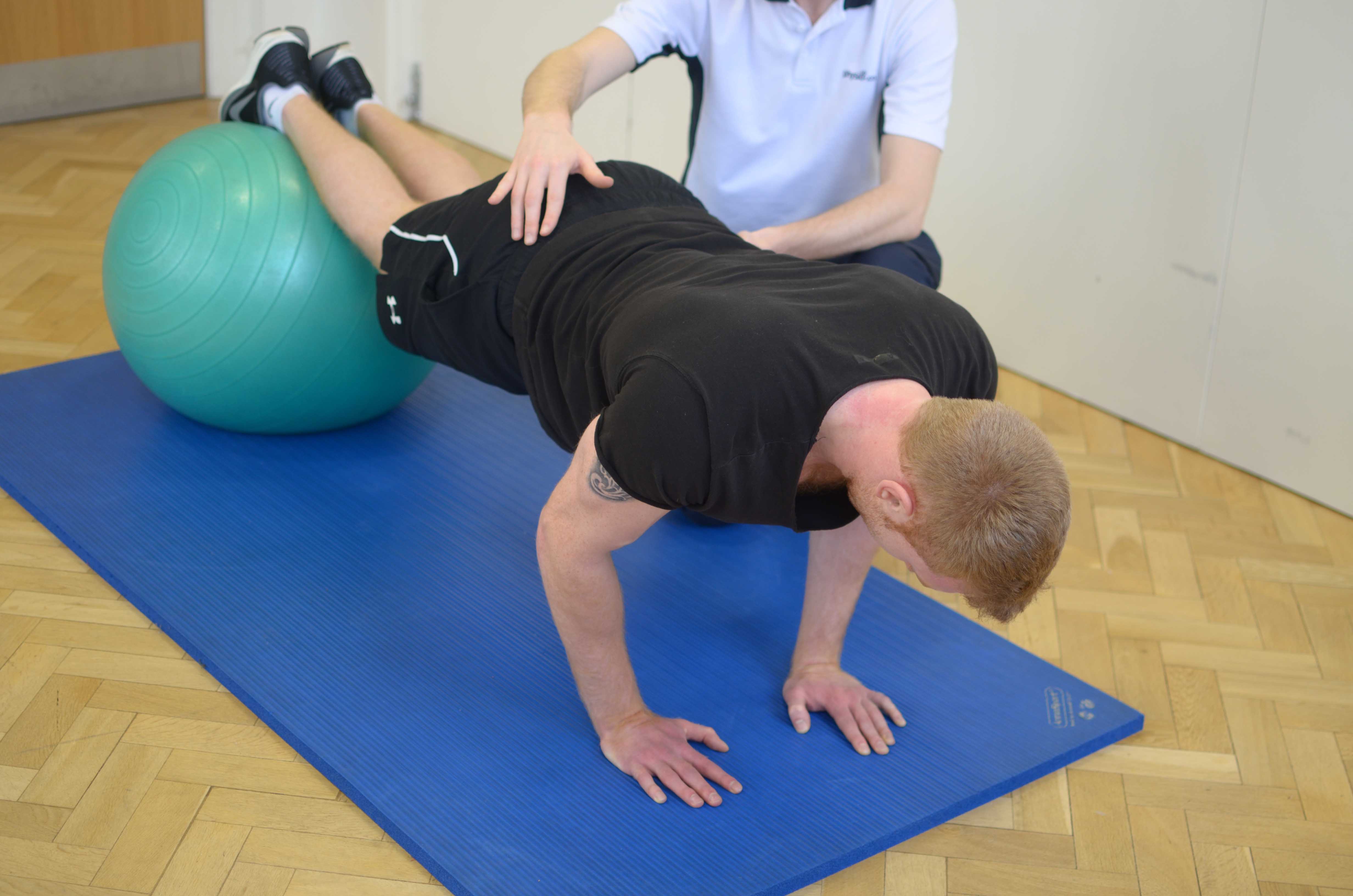 Above: Mobilisations of the cervical vertebrea by a specialist therapist
Symptoms after a cervical fusion
You may be sore for 2 to 3 days after your surgery. If a piece of bone has been taken from your hip, you may experience pain with walking after your surgery. If you have surgery on the front of your neck, your throat may be sore and you may have some pain with swallowing. As your wound begins to heal you will notice less pain. Numbness and tingling or both in your arm/legs usually take longer to improve. A physiotherapist will help you move in bed, roll onto your side and walkon the same day of your surgery, with a walking frame or stick if needed. The physiotherapist will also practise the stairs with you to make sure you are safe when you leave hospital. Your surgeon may recommend that you wear a neck brace after your surgery to protect your neck. The hospital stay for cervical fusion is usually 2 days. It may take between 3 to 4 months for the bone to fully fuse.
Physiotherapy after a cervical fusion
It is important to start physiotherapy treatment as soon as possible following your surgery to help rebuild your strength gradually and in a safe manner. Our motivated physiotherapists at Physio.co.uk are experienced at treating individuals following a cervical fusion. Physiotherapy treatment at Physio.co.uk will enhance your recovery by supporting you through activities to increase muscle strength and flexibility and improve posture at home and work.
1-2 weeks
Physiotherapy in the first couple of weeks of your recovery will focus on reducing pain and slowly introducing activities to increase your confidence when moving in and out of bed, in and out of the bath and up and down the stairs. Physiotherapy treatment may include:
Ice application
Advice about certain positions of the spine
Advise about certain types of movements
Precautions to exercise
Electrical devices (e.g. TENS units)
During the first couple of weeks ice may be used on your neck/shoulders to reduce the pain and swelling.
It is important to keep during the first couple of weeks after your surgery. Walking everyday will help gradually build your level of activity and improve your strength and fitness. A daily walking programme including exercise specifically for your neck and back will be developed between you and your physiotherapist to get you back to a level you were previously.
2-6 weeks
During this stage of your recovery your physiotherapist will begin to prescribe exercises to strengthen the muscles around your neck and increase the flexibility in order to return you to your full function. This may include:
Stretching exercises to improve the flexibility of the neck, and reduce pain.
Range of movement exercises such as bending, straightening and rotating the the neck
Isometric strengthening of the neck muscles
Walking
Stationary cycling
The exercise program will be progressive and will be an integral part of your rehabilitation in restoring neck mobility, prevent stiffness and pain and increase stability.
Your individual lifestyle including type of work and hobbies will depend on when you can return to these activities. Low impact exercise such as walking and cycling is encouraged while your wound is healing. If you have a sedentary job, you may be able to return to light work within two to three weeks. It is advised that high impact sports and heavy manual work should commence 3 months following your surgery.
6 -12 weeks
Your physiotherapy treatment during this part of your recovery will start incorporating recreational and functional activities suited to you so that you make the best possible recovery. Continuation of the previous exercises will keep strengthening your neck, shoulder and upper back muscle and improve pain free range of movement. Physiotherapy treatment at this stage may include:
Active range of movement exercises for your neck, shoulder and upper back
Neck and abdominal strengthening exercises
Continued aerobic exercises such as walking, swimming and stationary cycling
Stretching to increase muscle length
Exercises that are specific to your functional and sporting activities
Your physiotherapist will guide you through the exercises to make sure you are safe and make good progress.
12+ weeks
After three to four months of physiotherapy treatment at Physio.co.uk you will see marked improvements. It is important to continue your physiotherapy treatment to maximise your potential and get you back to a level you were previously with your functional and sporting activities.
Physiotherapy will continue will exercises tailored to you, to improve muscle strength, range of movement, general fitness and function
The success of your recovery after a cervical fusio n will depend on your ommitment to your physiotherapy programme.Physiotherapy treatment may be continued for 3 months to ensure that you are confident and safe returning to normal activities.
For more information call Physio.co.uk now on 0330 088 7800 or to book an appointment please contact us
.