The lower leg is the section below the knee containing the tibia (shin bone) and the fibula. The back of the lower leg contains the calf muscles which join together to form the Achilles tendon. The front of the leg contains muscles which help lift the foot up.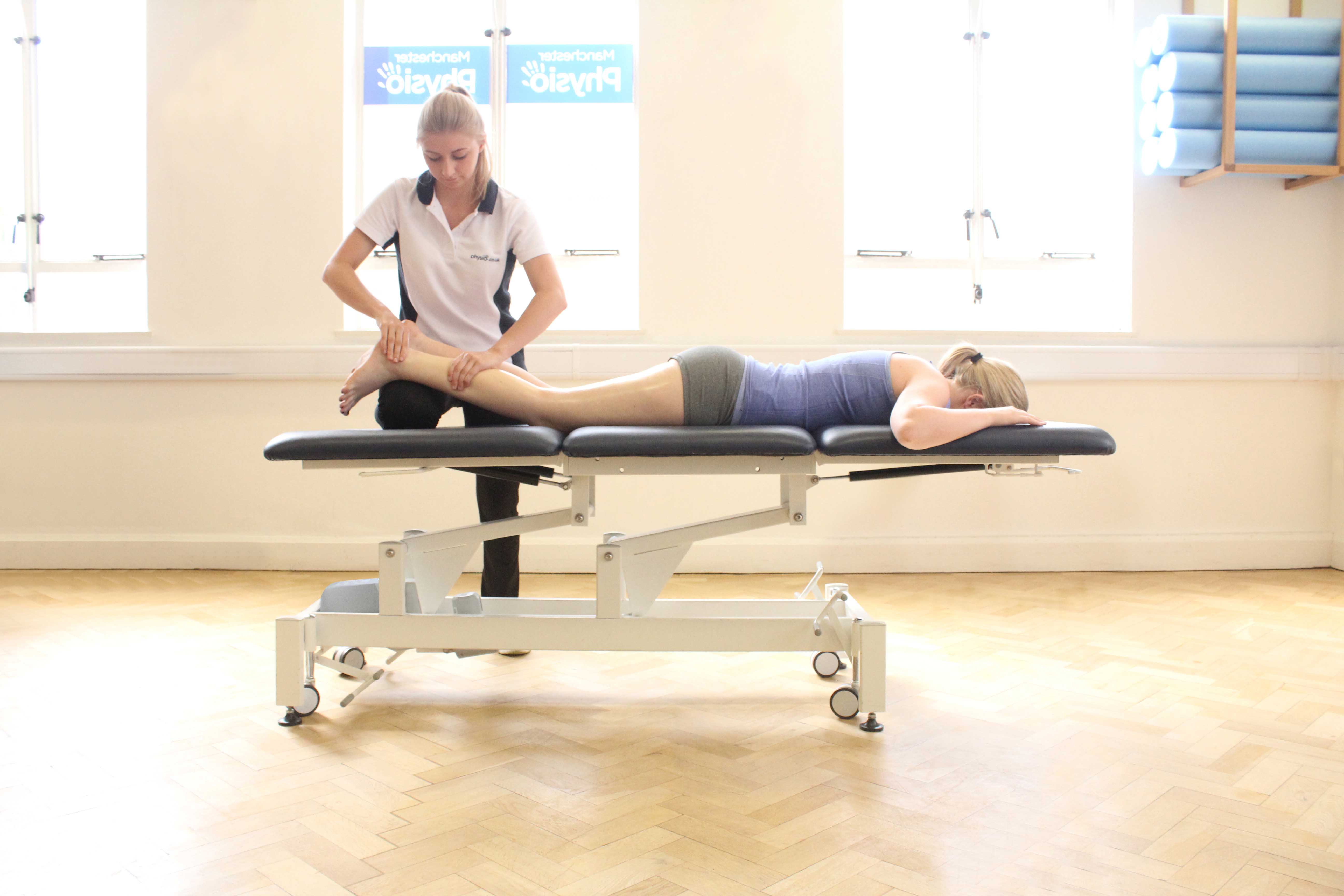 Above: Therapist applying soft tissue massage to the gastricnemius muscle of the lower leg.
The most common shin and calf injuries the physiotherapists at Physio.co.uk see are: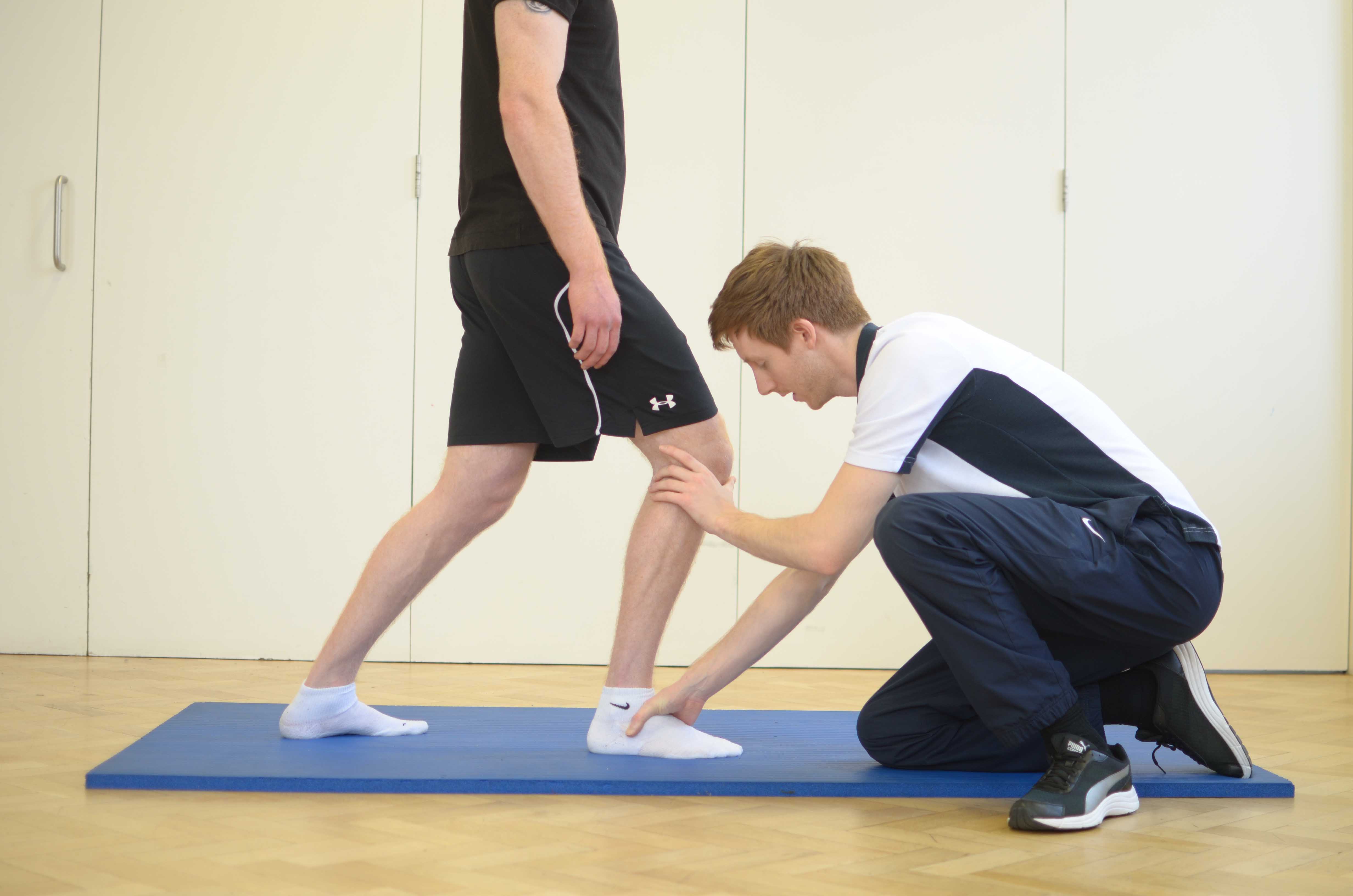 Above: Rolling soft tissue massage applied to the anterior lower leg muscles by experienced therapist
Fractures of the shin/calf we treat include: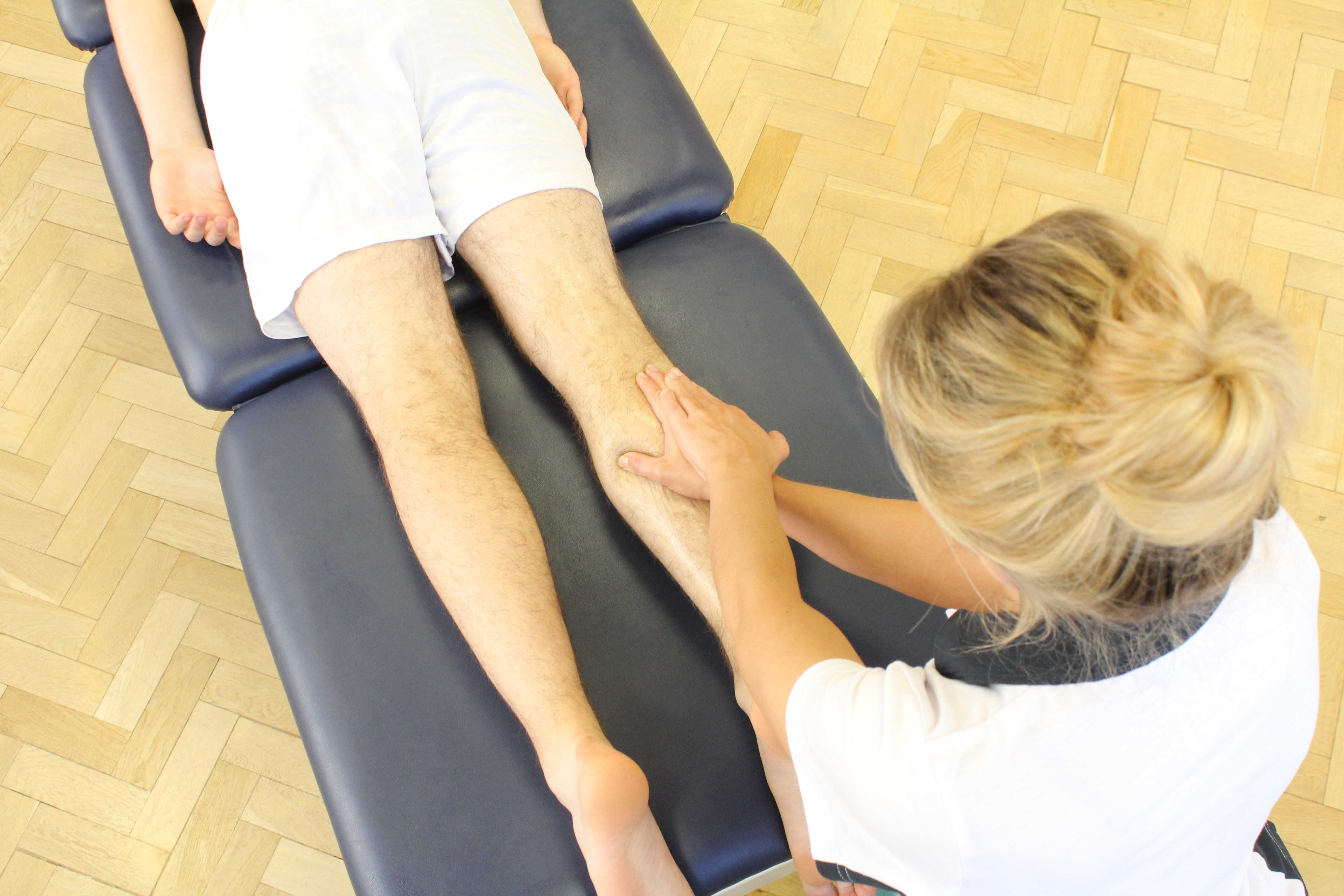 Above: Calf strengthening exercises using a resistance band under supervision of a specialist MSK therapist.