For effective use of the upper limb, full use of the elbow joint is needed. It is constantly used for everyday activities as well as hobbies. Surgery could be used for fractures, damage to the joint or severe repetitive strain injuries.
At Physio.co.uk our specialised physiotherapists can rehabilitate patients following elbow surgery. The common elbow surgeries that Physio.co.uk treat are: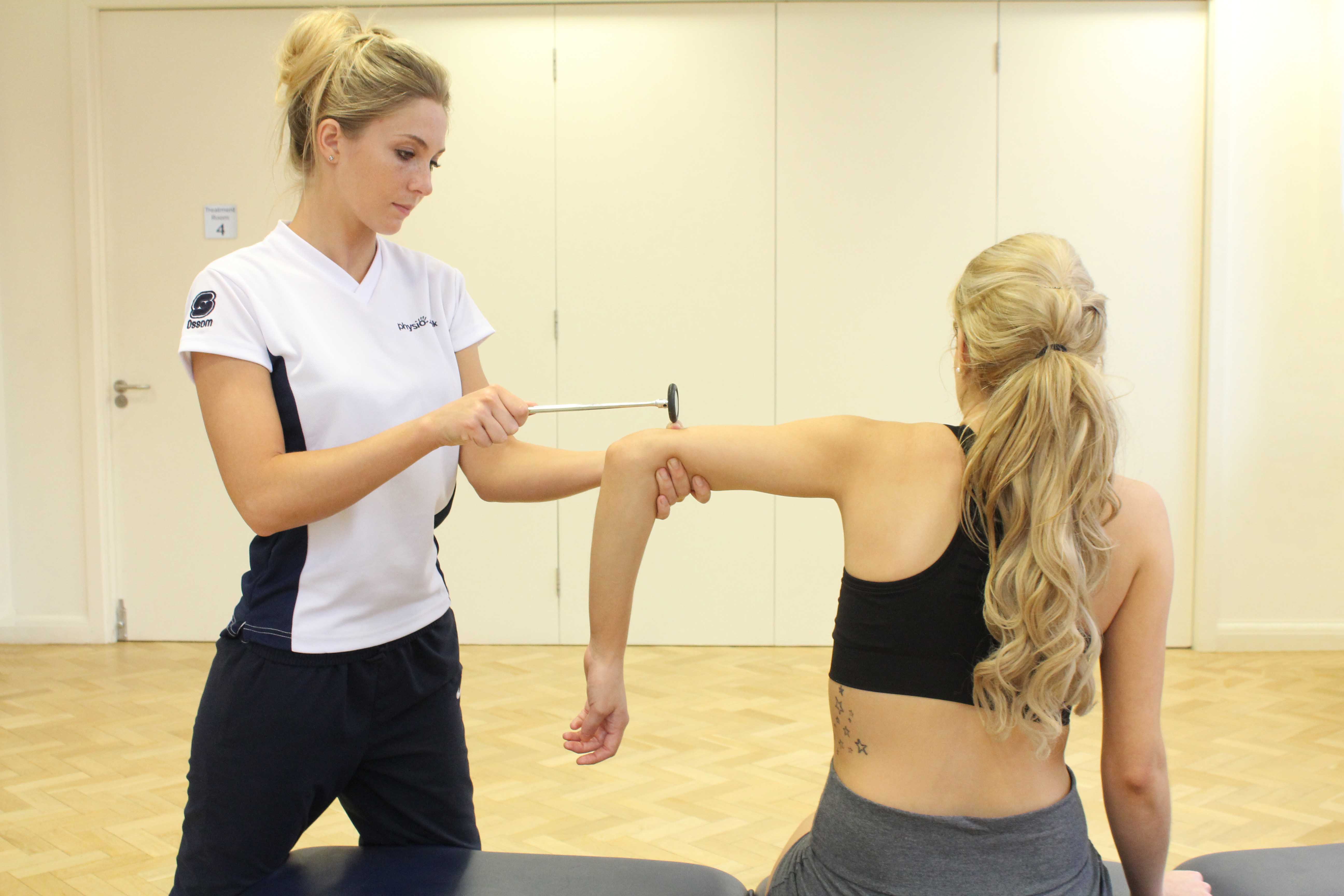 Above: Tendon reflexes around the elbow joint tesed by specialist MSK Physiotherapist
Elbow Joint Surgery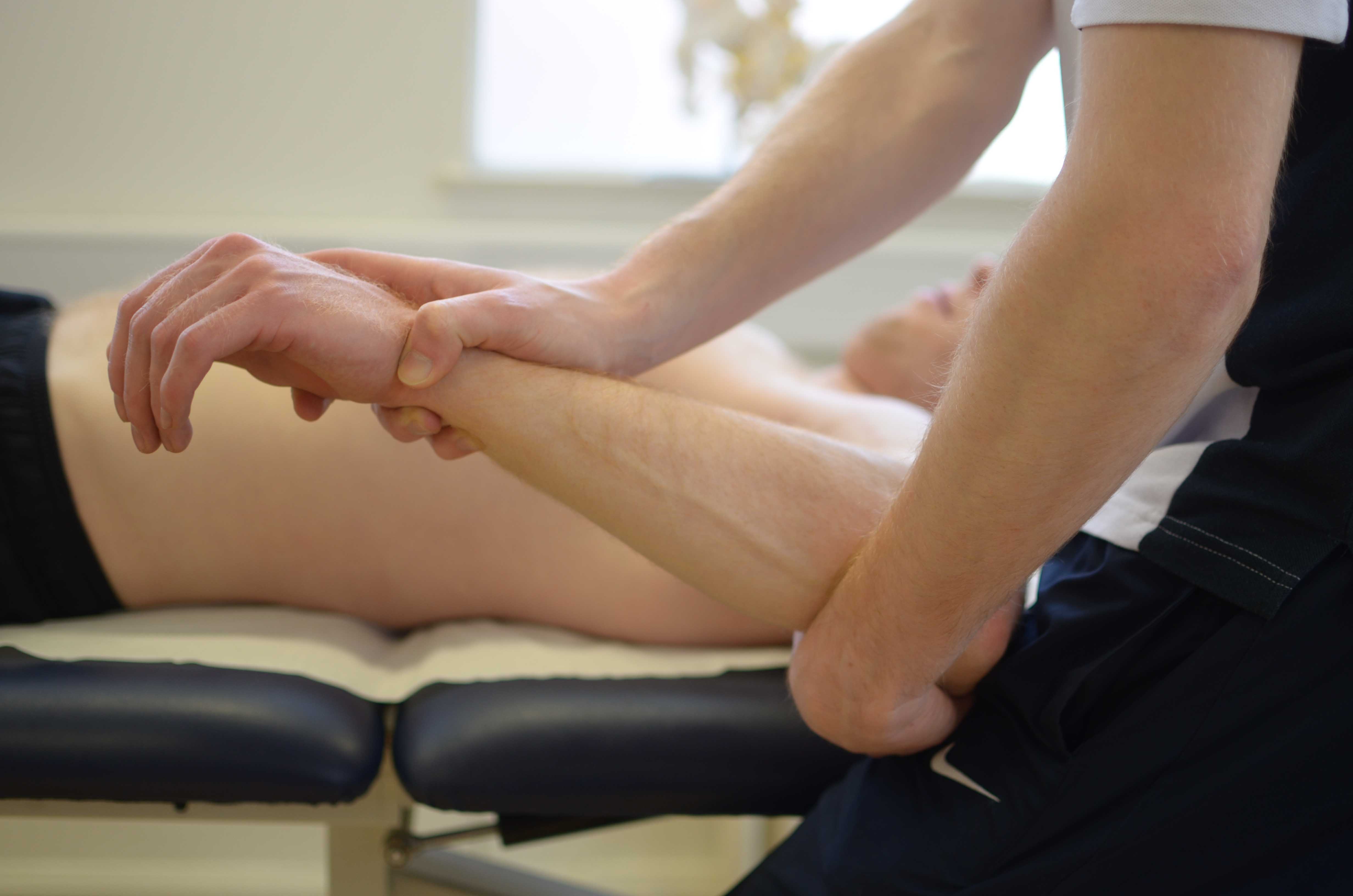 Above: Passive stretches and mobilisations of the elbow by MSK therapist
Elbow Bones Surgery
Elbow Replacement Surgery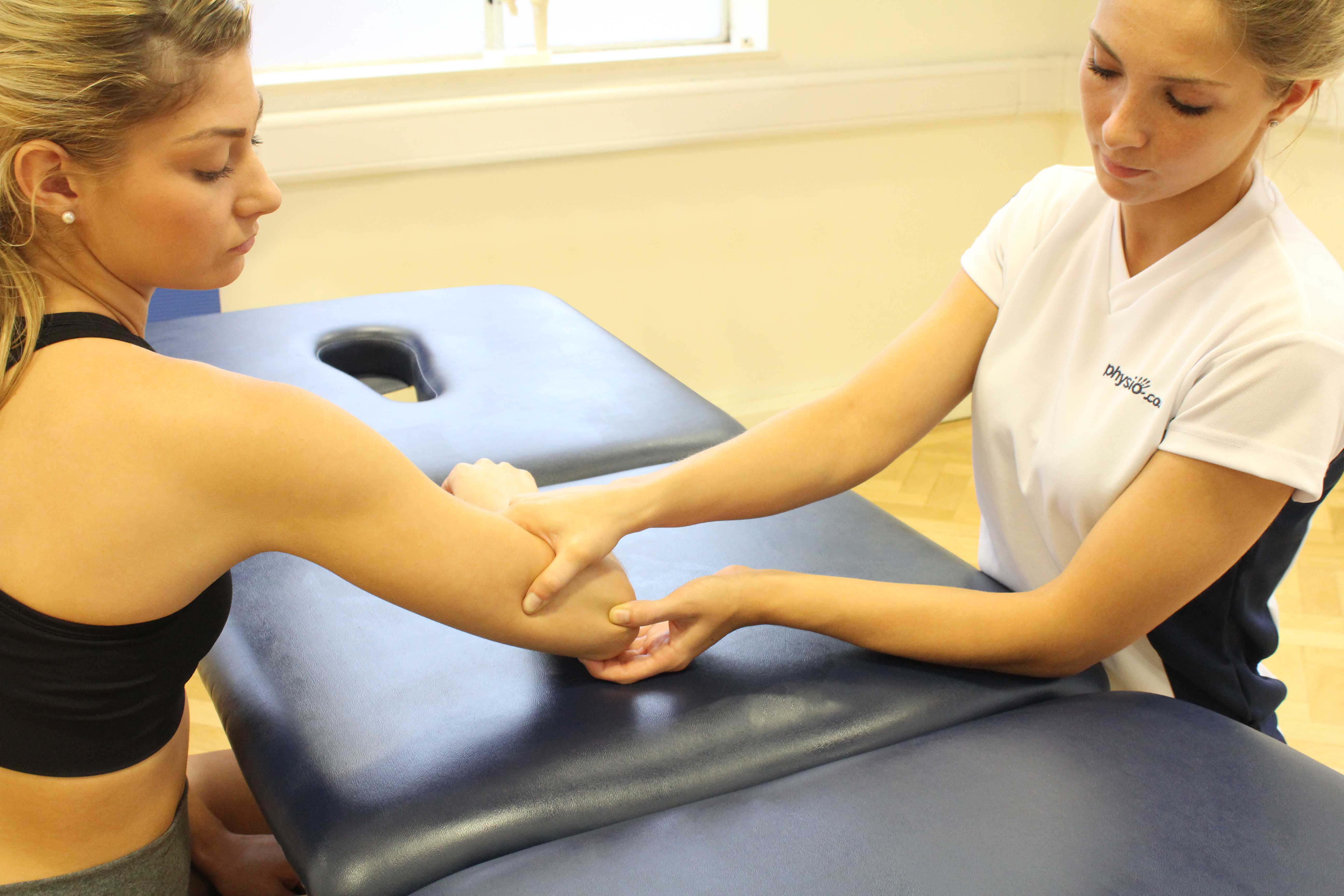 Above: Strengthening exercises for the muscles and connective tissue around the elbow
Other Elbow Surgery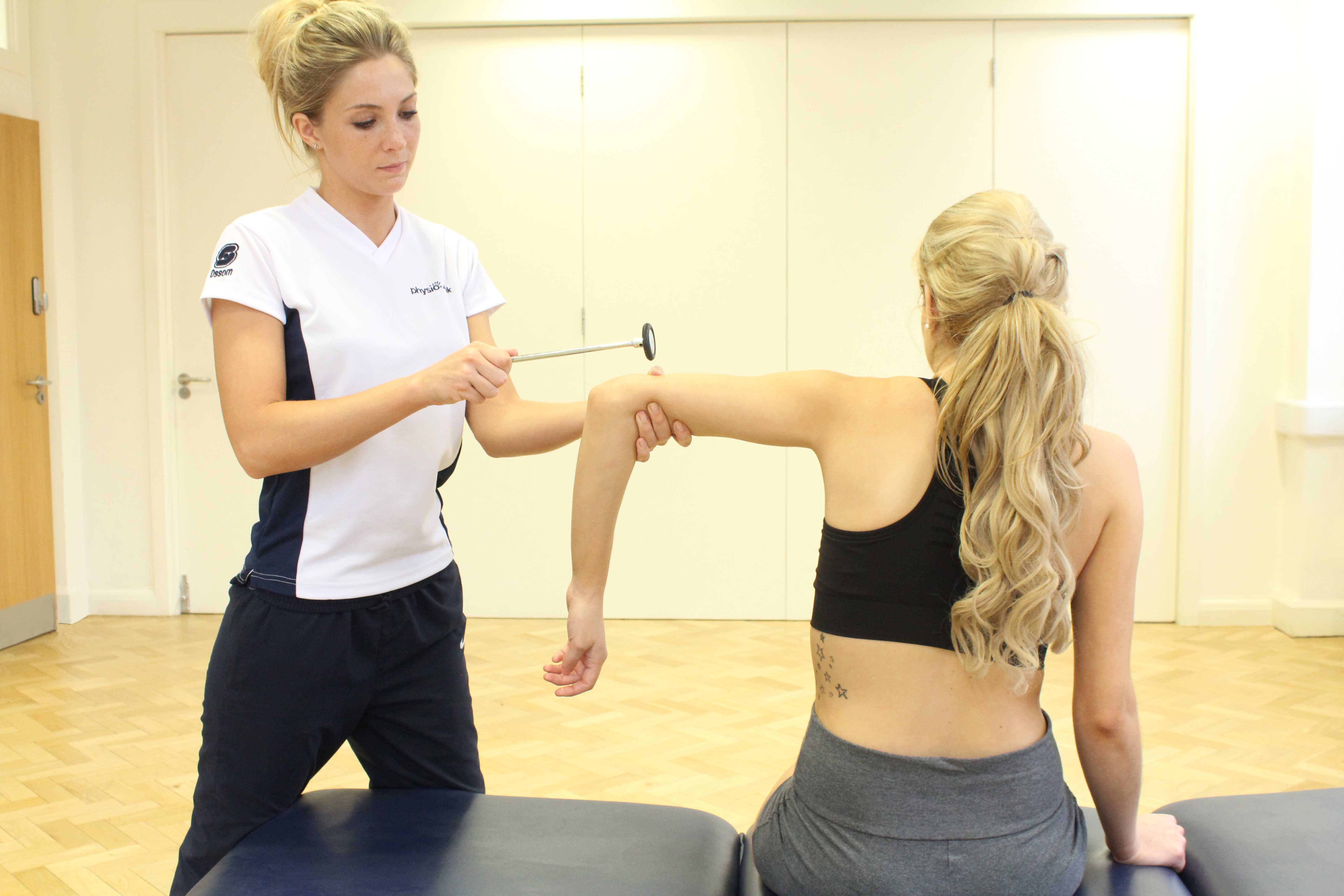 Above: Transverse friction massage applied to the connective tissue around the elbow
For more information about elbow surgery and the rehabilitation process
contact us
or call
0330 088 7800
.